Looking after central heating and hot water systems is our specialty. Whether you have a top of the range Thermal heat store or a 20 year old back boiler, if the parts are available we can repair it.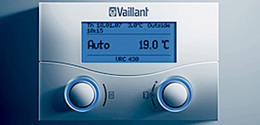 Not Affiliated
As we are not affiliated with one specific manufacturer, so we can offer our customers a wide range of products and cost options to suit every budget. We have completed various manufactures training courses to make sure we are up to speed with current systems and technologies. This helps to maintain our high first visit fix rate.
Boiler Repairs
It seems a lot of our customers find that they are advised to replace their older boiler for a more energy efficient modern one, as parts are no longer available to repair it. We find that this is not always true, just because a manufacturer has stopped making the part it doesn't mean that other suppliers don't have them in stock.
Maximum efficiency
With the advances in boiler technology, substantial efficiency improvements can be expected from newer equipment. Manufacturers now design for maximum efficiency consistent with durability. So if you do need a new boiler not all is lost, as you will reap back the money in the future by having lower gas bills and fewer breakdowns.